EARLY VOTING BEGINS TUESDAY, OCTOBER 13
Get Ready to Vote!
Research the Candidates and Their Positions
The League of Women Voters of Hays County's Candidate Forums' video and audio are posted on our Forums Recording page here.
Use VOTE411.ORG to compare candidates' positions. Click on the image or scan the QR code to go to Vote411.org where you can choose your candidates and print out a personalized ballot to take with you to the polls. A printed list is allowed, but phones/electronic devices are not.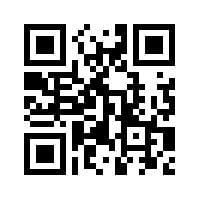 Listen to Forum Recordings Here
LWV Candidate Forum recordings covered the Texas House of Representatives candidates, Hays County Sheriff, District Judge, County Court-at-Law #3, Tax Assessor-Collector, County Commissioner Pct 3, Constables for Pcts 1, 2, and 3, San Marcos Mayor and City Council candidates in San Marcos and Wimberley, and Board of Trustees candidates in San Marcos, Wimberley and Dripping Springs.
Hays County Bond Proposition of $75 Million for Parks on the November 2020 Ballot
The county bond proposal for money for parks has caught some voters unawares. The League of Women Voters of Hays County has not researched the issue and has no position on the bond election.
But we have compiled resources so voters can research the topic and cast an informed vote on the matter. See our page of references at this link. 
Also on the ballot for many Hays County residents…
The Hays Trinity Ground Water District (HTGWD) has candidates on the ballots for Districts 2 and 4. 
District #2
James Shelton
Jeff Shaw (i)

District #4
Mark Key
Linda Kaye Rogers (i)
Locate the Most Convenient Polling Location
Voters can vote at ANY polling location in the county, even on Election Day, thanks to adopting Vote Centers. Find the times and locations of early voting polling locations (left-hand column) and the expanded list of Vote Centers available on Election Day below.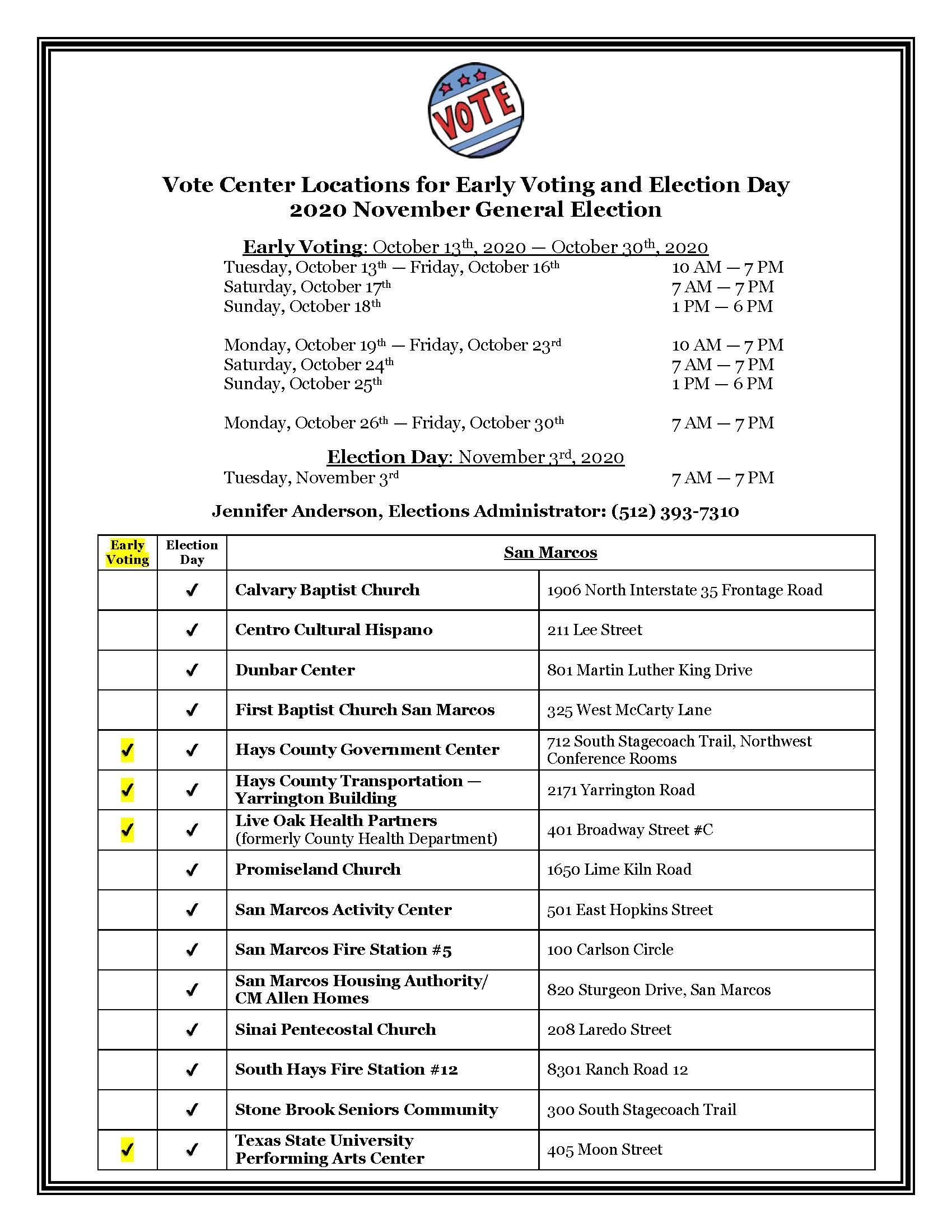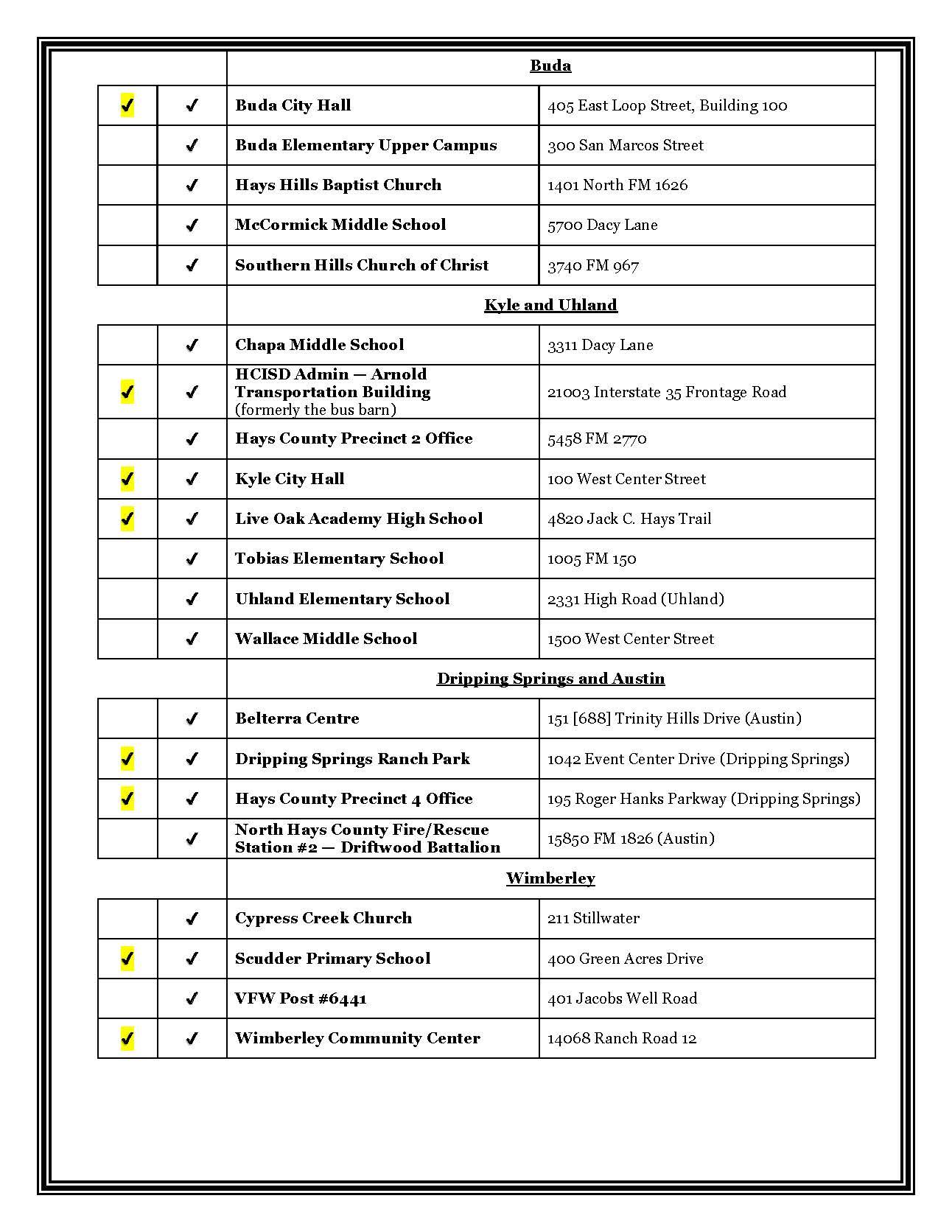 Problem Voting?
Voters may encounter long lines, a polling location that doesn't open as scheduled, delays due to broken or jammed machines, or other problems. If you encounter a problem and have questions or would like to report an issue, you can call the Hays County Elections Office ‭512-393-7310‬, or the Election Protection Hotline, 866-OUR-VOTE (866-687-8683). Phone numbers are also available in other languages including American Sign Language. See more information here.
Election Returns
In this era of coronavirus, far more Americans are voting by mail than ever before. Processing the high volume of mail-in ballots will take longer than usual, so voters should not expect substantially complete polling results on Election Night or even the next day or two. The League of Women Voters encourages you to be patient so that all votes can be counted. After all, democracy is worth waiting for.